How to open .msg file without Outlook?
I usually get this .msg file from my company. To open it you need to have Outlook or similar client configured in your system. Double cliking on it will directly open Outlook in your Windows system. If you have Outlook configured this .msg format gets opened.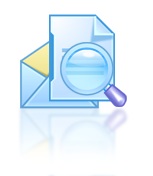 To view .msg file you no need of any third-party software. I have found a website which opens .msg format file for you. The good thing is it will open even in your office as it is a encrypted (https) website. Below is the link to open .msg format files.
Link -
https://www.encryptomatic.com/viewer/
To use this online .msg viewer you must download the .msg file in your system. Open the above link in new tab. Click browse and select the .msg file. Within a second it will display the msg for you.
.msg format
It is acutally the format of Outlook mail message. This is developed by Microsoft. Any email received in Outlook or any email you create gets converted to .msg format. It is actually a text file. There are few offline program to open this format. Below I have give platform wise.
For Windows
Microsoft Outlook 2013
Encryptomatic MsgViewer Pro
BitDaddys Email Open View Pro
EZ Freeware Free Opener
For Mac OS
Kupon.BG Klammer
45RPM MailRaider
For iPhone
Kupon.BG Klammer 3
It is better to use
Encryptomatic
website as it not a platform dependent. You can you this website to view .msg format in any device like Linux, Android, Blackberry, Nokia X etc.